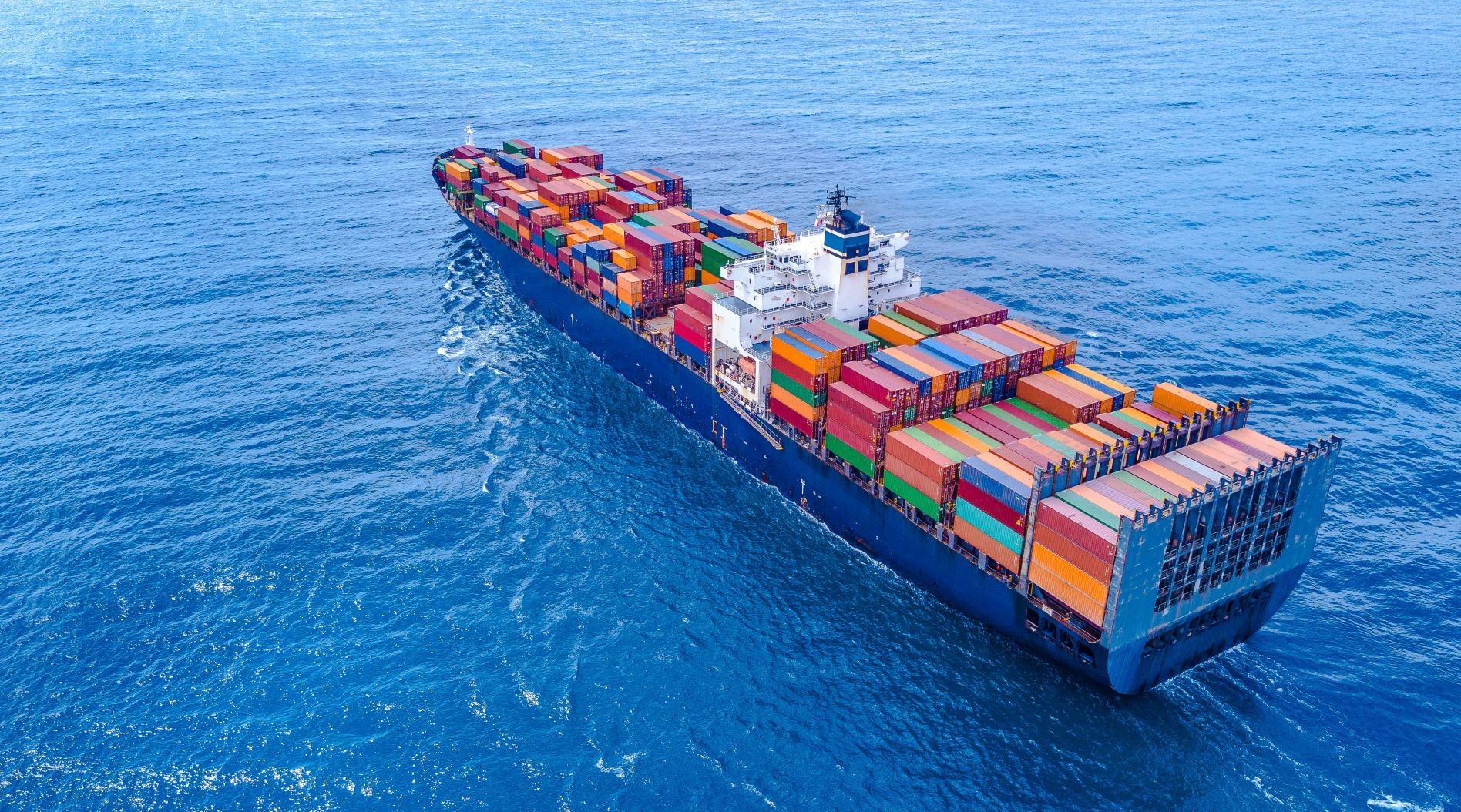 IMO Liability Regime - Containers Lost at Sea
August 2nd, 2021
The loss of cargo containers overboard is a very rare occurrence. In 2019, approximately 226 million containers were transported internationally by sea, and less than one thousandth of 1% were lost en route.
Nevertheless, even where crew and shore-based personnel use their best efforts to ensure containers are properly packed, stacked and stowed, it is not possible to eliminate the risk entirely. Unpredictable weather and sea conditions, groundings and collisions can all result in containers being lost overboard during transit.
When any such incident occurs it may necessitate difficult, time-consuming, and expensive efforts to recover lost containers, mitigate damage, and protect the marine environment. Therefore, it is of vital importance that the extent of a shipowner's liability (and the insurance cover they are required to maintain) is clear.
The IMO liability regime
The International Maritime Organisation (IMO) has established a framework of liability and compensation conventions which aims to ensure prompt and cost-effective resolution of valid claims relating to:
pollution (and other damage) from ships;
costs associated with the recovery of containers (and their contents) lost overboard from ships at sea; and
damage caused by such containers and their contents.
The most relevant international conventions, which the IMO strongly encourages all governments to ratify and implement, are:
In addition, there is a further convention which is not yet in force, but which will have a significant effect on the liability regime:
'Strict' liability is applied under all the conventions (i.e., fault on the part of a shipowner does not have to be established for compensation to be payable). The conventions also provide for compulsory insurance, and permit claimants to bring their claims directly against the shipowner's insurer (up to an amount guaranteed by the insurer and certified by the States Parties to the relevant convention).
The effects of these three conventions are summarised below.
Summary of Conventions
WRC:
Strict liability for the costs of locating, marking, and removing hazardous wrecks.
'Wreck' is defined as a sunken/stranded ship, any part or object from a sunken or stranded ship, or a ship which may reasonably be expected to sink or strand. This definition would include a container.
'Hazardous' broadly means posing a danger or impediment to navigation, or likely to result in major harmful consequences to the marine environment, coastline or related interests of one or more States (including tourism, offshore and underwater infrastructure and the wellbeing of the area concerned). This is a wide definition which could include a number of different consequences arising from a container being lost overboard.
Shipowners must maintain insurance to cover liability under the WRC.
Costs covered by other conventions which are applicable and in force are excluded. Examples include claims under the 1969/92 Civil Liability Convention ("CLC") which covers oil pollution, the 2001 Bunkers Convention which covers damage from fuel, and the HNSC.
WRC only applies within the exclusive economic zone of a State Party. However, States can elect to extend the application of certain provisions to wrecks located within their territory, including the territorial sea. This is done by declaration to the IMO (Article 3 Paragraph 2 of the WRC).


LLMC:
Limits shipowners' liability (which may also be limited by a relevant international or domestic limitation regime).
The limitation amounts were significantly increased in 2012 (with effect from 2015) so the version of the convention to which the affected State is a party will be relevant. By way of example:


Vessel Size

1976 LLMC Limits

1996 LLMC Limits

50,000GT (4,500 TEU)

18,200,000 SDR
(US$26,000,000)

27,482,000 SDR
(US$39,200,000)

175,000GT (18,000 TEU)

45,200,000 SDR
(US$65,000,000)

68,252,000 SDR
(US$97,400,000)
Owners of ships larger than 300GT must maintain insurance/other financial security to cover removal costs up to the limits of liability prescribed by the applicable local/international regime but not exceeding the limits of the LLMC.
Some States have not yet ratified the 1996 LLMC and may be party to older regimes which provide for a lower amount of guaranteed compensation.
Some States Parties have preserved unlimited liability for wreck removal claims by use of reservations under Article 7 of the LLMC. In such cases the shipowner's liability can exceed the limitation amounts prescribed by the LLMC. However, the insurer's certificated liability would not. Any liability in excess would be uncertificated and potentially uninsured (although this will depend on the shipowner's particular insurance arrangements).
Even where the reservation has been used, pollution damage claims to which the CLC, HNSC and 2001 Bunkers Convention apply are not affected.


HNSC:
The HNSC is intended to cover claims for damage from hazardous and noxious substances carried in containers (for example, those listed in the IMDG Code). The covered claims would include:
Loss of life or personal injury on board or outside the ship.
Loss of/damage to property outside the ship, including economic loss from contamination.
Costs of preventative measures such as clean-up operations.
Costs of reasonable measures to reinstate the environment.
Under the HNSC claimants would benefit from higher limitation amounts in respect of compensation from the shipowner/their insurer. Where claims exceed the shipowner's limit of liability compensation would be supplemented (up to 250,000,000 SDR or US$357,000,000) by the HNS Fund, which will be financed by cargo interests.
What if none of the Conventions apply?
It is important to bear in mind that the conventions discussed above have not been ratified in all States. However, compensation may still be available to claimants under applicable domestic laws (although these may not provide for strict liability) either by way of a guaranteed amount of compensation or a right of direct action against the insurers.
Potential legal liabilities which might arise in the context of lost containers (for example, pollution, wreck removal, and damage to fixed and floating objects) are likely to be covered by a shipowner's P&I insurance.
The IMO Guidelines on Shipowners' Responsibilities in respect of Maritime Claims recommend that shipowners put effective insurance in place for the type of claims described by the LLMC. This is mandatory under some countries' domestic laws (for example, in the EU this is a requirement for ships larger than 300GT).
The Environmental Liability Directive (ELD) is relevant where the conventions are not in force in an EU Member State or a particular type of pollution damage (such as spills of non-persistent oils) is not covered by other conventions. It remains relevant to claims which will be covered by the HNSC until that convention enters into force. The ELD does not provide claimants with the same benefits as the conventions in terms of compulsory insurance and direct action.