Professionals in professional growth
Through careful selection, recruitment and training, we recognise that our people are our primary asset and are of paramount importance to the firm's future success.
Mills & Co is committed to training and development, helping our solicitors grow into first-rate shipping and international trade lawyers. We take a personal approach to training our team and individual development is thoroughly planned and managed.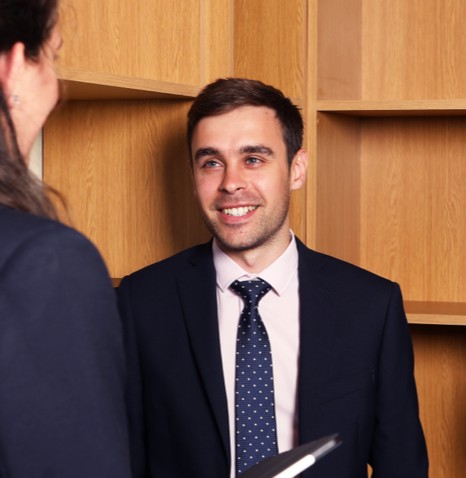 Our people are our primary asset
As leading specialists in shipping and international trade law, we recognise that our people are our primary asset and that careful selection, recruitment and training are of paramount importance to the firm's future success.
We engage in high quality work for a range of clients internationally, nationally and locally. We are recommended by Chambers and Legal 500, and are regularly instructed by P&I Clubs on behalf of their members, as well as directly by shipowners, charterers, and traders.
Our existing team come from diverse backgrounds bringing a wide range of skills and knowledge to the firm. People come to us via different routes, both shipping and non-shipping firms in London, the North East and overseas. The quality and variety of our work and opportunities for foreign travel are on a par with any other firm in our sector, whether based in London, Singapore or elsewhere. Working in Newcastle however, offers greater quality of life, bringing the advantages of a city but on a smaller more accessible scale. With lower operating costs and charge-out rates, we can offer something different with an ethos where quality of work ranks ahead of financial targets.
Excellent salary
Superb remuneration, with yearly progression 
and an annual bonus scheme to reward your contribution to the firm.
Hybrid working
Employees work flexibly and split their time between home and the office, with IT support available to keep things running smoothly.
Health and wellbeing
Group health insurance for you and your loved ones, as well as a Mental Health and Wellbeing Committee offering support within the firm.
Work-life balance
We understand you have a life outside the office so we have a flexible approach to appointments and external commitments and encourage everyone to take time away from their desks.
Support and training
Internal talks and on-demand webinars are available to keep your legal knowledge up to date, as well as a mentoring programme to ensure you have the support you need to flourish.
Travel and marketing
With Mills & Co, there are frequent opportunities 
to deliver talks and training, attend events,
publish articles and travel overseas.
We offer week-long vacation schemes for university students and prospective trainees. During the week you will sit with one of our Directors, experience the work we do for yourself, and attend internal seminars and social events.
During vacation schemes the firm will arrange and pay for accommodation for students who do not live locally and will pay travel expenses from within the UK. A subsistence allowance is also paid. Applications for 2024 must be submitted by 31 January 2024. A total of six placements will be offered between Easter, June and July. We will notify the successful applicants in February 2024.
Life at Mills & Co
Newcastle and Mills & Co have exceeded expectations
We are fortunate to have high quality work from a broad range of clients across the world, which we can practise from an office that is only a short commute from leafy areas and not far from the beautiful Northumberland coast and countryside.
Neville Hopper, Director
Meet Neville
Part of the team from day one
I knew that I wanted to qualify into a commercial litigation role that would allow me to specialise and work closely with other professionals. With this aim in mind, it was hard to think of a more suitable area of law than shipping litigation.
Joshua Atkinson, Solicitor
Meet Joshua
You can never anticipate what might land on your desk
One day you may be dealing with a ship arrest in the North Atlantic while getting your head around how to best approach a car-carrier burning somewhere out in the Pacific, and the next day you will be drafting an arbitration award for a commodities dispute in Brazil, acting as part of legal counsel to a Tribunal.
Eugenia O'Sullivan, Solicitor, formerly a Trainee at Mills & Co
Meet Eugenia
We see our trainees as the future of the firm
Many of our solicitors, including some Directors, have completed training contracts with Mills & Co. We are committed to training and development, helping our trainees and solicitors grow into first-rate shipping and international trade lawyers. They are the future of the company. We take a personal approach to training our team and our junior staff are never treated as anonymous workhorses.
As a trainee, you will work closely with many of the Directors in the firm, gaining experience in shipping disputes, admiralty cases and international trade matters. During your training, you will undertake both discrete tasks as well as having your own cases to work on under supervision of a Director.
We are actively committed to promoting and participating in good practice in the way we attract and retain staff, as we appreciate the value and benefits of a truly diverse workforce. If you think Mills & Co could be the right firm for you, we would love to hear from you.

To apply for any of our current vacancies, please send your CV and covering letter to Tamsin Neale, our Office Manager. You can also contact Tamsin if you'd like more details of our vacancies, how we work, or what we provide.
Email recruitment