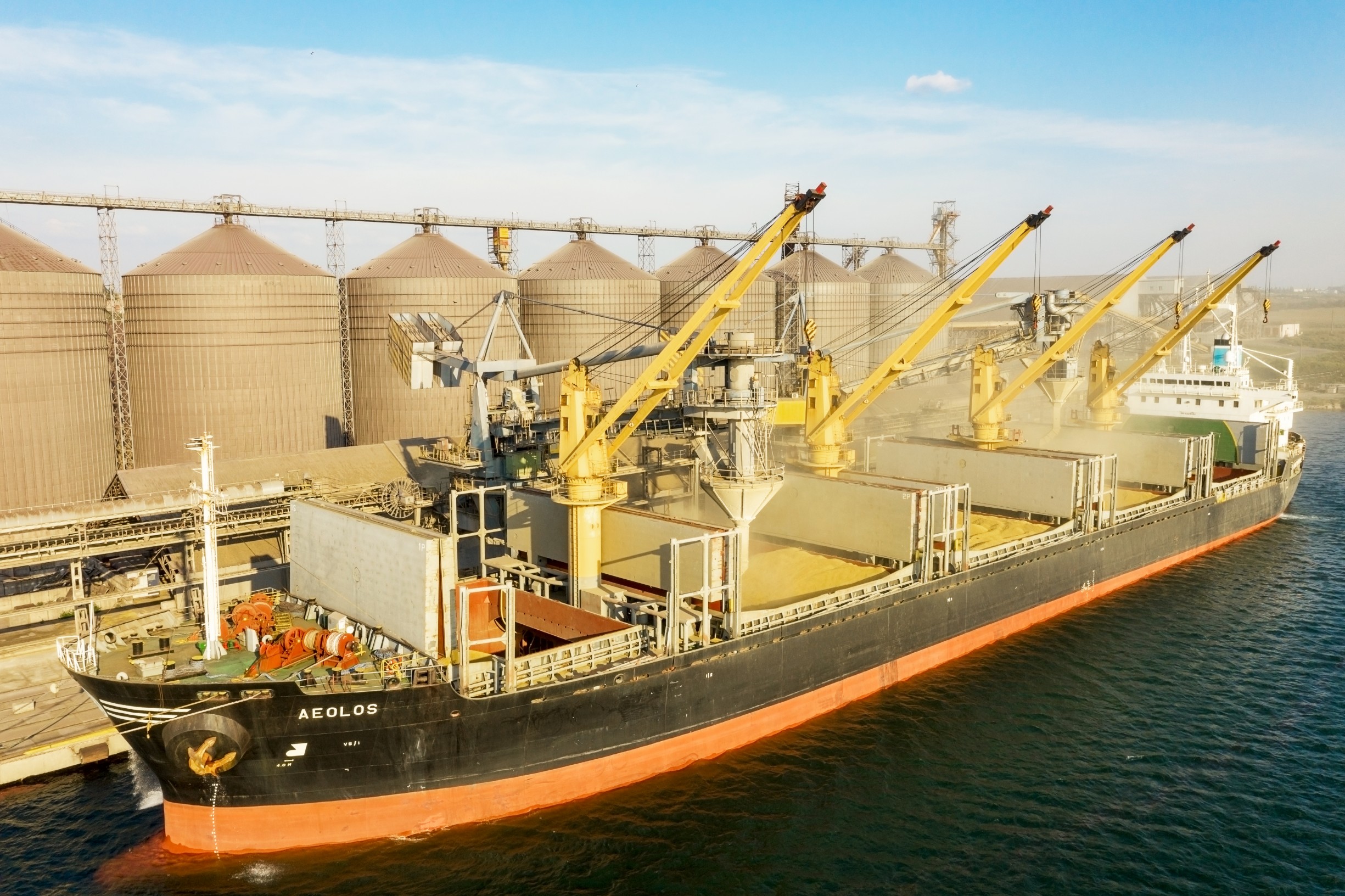 Conflict in Ukraine: A Quick Guide to Force Majeure and Frustration
June 28th, 2022
Conflict in Ukraine: A Quick Guide to Force Majeure and Frustration
As the conflict in Ukraine continues, millions of tons of commodities sit in Ukrainian terminals, at ports, and in the holds of vessels unable to set sail. Experts predict that this sudden blockage of soft commodity exports will cause global food chain shortages as the year progresses.
An immediate problem for carriers, buyers and sellers is what to do when the parties cannot perform their obligations. This article will look at frustration, force majeure, and the common issues which arise in sale contracts.
Frustration
At common law, the basic position is that a contract is frustrated if an obligation becomes incapable of performance because circumstances have changed so that the performance is now radically different from what the contract envisaged. The latin maxim 'non haec in foedera veni', or 'it was not this that I promised to do', is a useful shorthand.
However, the courts have taken a strict and restrained approach to frustration. For example, in The Super Servant Two, the owners of the 'Super Servants', two heavy transit vessels, agreed to move a drilling rig using either Super Servant One or Super Servant Two. Super Servant Two was nominated to perform the contract, but was lost at sea before starting the voyage. The Owners had already fixed Super Servant One on another task, and argued the drilling rig contract was terminated by way of frustration. The Court of Appeal found that the owners of the Super Servants could not rely on the doctrine of frustration, as they had essentially elected not to perform the drilling rig contract in favour of the Super Servant One's other commitment.
An agreement to buy or sell goods is not frustrated merely because performance has become commercially unprofitable. If it is physically possible to perform, and do so in a manner that is not radically different to what was intended, then a failure to perform would be a breach of the contract. If the contract concerned goods from a particular country, such as 'Ukrainian wheat', and that commodity cannot be delivered when requited, then the contract could be frustrated.
If a contract is frustrated, the parties must consider the effect of the Law Reform (Frustrated Contracts) Act 1943. The Act provides:
· Money paid before the frustrating event is recoverable and money due before the event, but not paid, is no longer due;
· If the court agrees, a party that has incurred expenses may keep a part of any money already paid before the frustration of the contract, or if money was due and payable at the time of frustration, recover an 'expenses' sum from the other party; and
· A party that the court considers to have gained a 'valuable benefit' from the contract will be required to pay a 'just' sum for it.
Frustration will only be relevant where the contract does not provide for the situation the parties find themselves in and / or its consequences.
Force Majeure clauses
These are common in commodity contracts. Both GAFTA and FOSFA have their own standard wording and suggested clauses for use in contracts, and oil contracts such as BP's GTCs and SCoTA terms use their own versions.
The consequences of Force Majeure clauses are usually that both parties' obligations are suspended for a specific period. Force Majeure clauses often feature a 'longstop' provision, where after a certain period has elapsed the contract may then be terminated by one or both parties.
Each Force Majeure clause may be different, so it is important to check the contract carefully. This is the case even where a GAFTA or FOSFA contract is incorporated into the contract, as the bespoke terms agreed may vary the incorporated clauses.
A party seeking to rely on a Force Majeure clause should obtain legal advice before taking any action. A party should establish:
· What is the Force Majeure event?
· Is that event covered by the Force Majeure clause?
· When did the event start?
· Which obligation has been prevented?
· What procedural steps must be taken?
· What if the event stops, or continues indefinitely?
If a party declares Force Majeure incorrectly, it may be in repudiatory breach of contract. This could expose it to significant liability.
Frustration, Force Majeure, or both?
It is possible for a Force Majeure clause to 'fail'; in that it does not adequately cover the circumstances the parties find themselves in. We have experience of several such situations arising from the conflict in Ukraine. When this happens, frustration is still possible: a Force Majeure clause's existence does not exclude the application of the doctrine of frustration.
Before taking any steps in relation to a potentially frustrated contract, a party should work out whether the supervening event is covered by the Force Majeure clause, or whether 'simple' frustration applies. The consequences are different: Force Majeure clauses specify next steps and outcomes, whereas frustration 'ends' the contract there and then. It is important, therefore, to ensure that the correct course of action is taken and to know what impact actions will have on the contractual relationships involved.
Next steps
If you are considering declaring Force Majeure or relying on the doctrine of frustration, and would like to discuss this article with one of our experts, please get in touch.