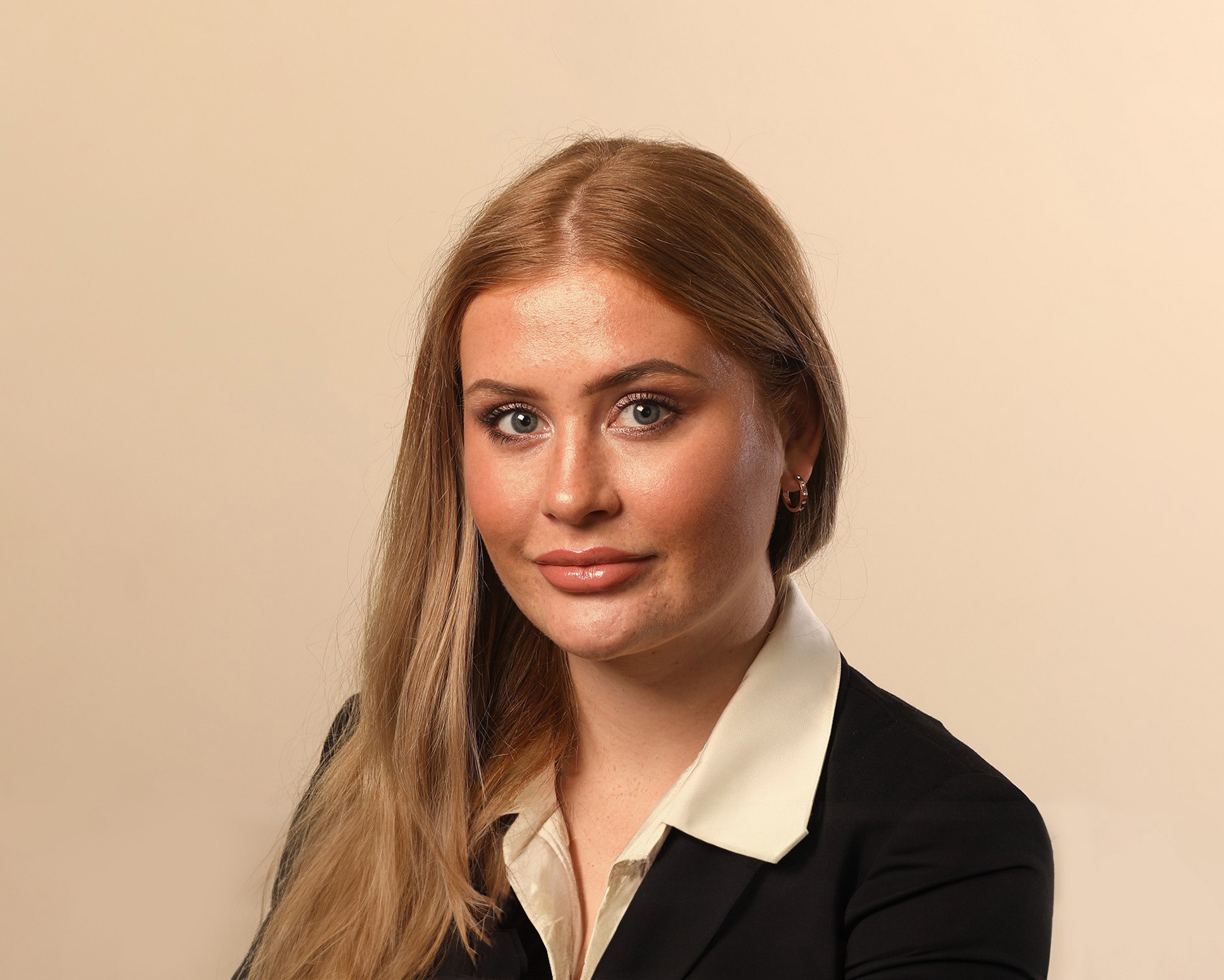 Meet Eugenia
A Day in the life of a Trainee Solicitor at Mills & Co.

Introducing Eugenia, who successfully completed her training contract in October 2023 and is now a solicitor with the company.

Disclaimer: facts and locations have been altered to preserve client confidentiality.

I started as a trainee solicitor at Mills & Co. in October 2021, just over 2 years after I got the call to let me know I'd got the job. In those two years, I completed the Master of Arts in Law (GDL) course at the University of Law, followed by the more practice-based Legal Practice Course at BPP Law School.

At Mills & Co, trainees usually sit with 3-4 Directors over the course of two years. These are not allocated "seats" in the traditional sense, but rather an opportunity to experience how different Directors work. So, although you may be "sitting" with a Director who is an expert in collisions or ship finance, you may still be given commodities or commercial litigation work, and almost definitely be asked to assist on shipping litigation or arbitration matters. I am currently sitting in my last "seat" and I am involved in several commodities and sale contract disputes under GAFTA arbitration rules, Singapore arbitration rules and a number of Admiralty Court shipping disputes, as well as many matters in the Commercial Court.

So, what is it like being a Trainee Solicitor at Mills & Co for a day? To put it simply, you can never anticipate what might land on your desk. One day you may be dealing with a ship arrest in the North Atlantic , and the next day you will be drafting an arbitration award for a commodities dispute in Brazil, acting as part of legal counsel to a Tribunal. Here is my not-so-typical day in the life of a Trainee Solicitor at Mills & Co. 8am – the wakeup call. I leave at 8:30am with a cup of coffee in hand to our brand-new office in the centre of Newcastle.

8:45am – the email check. I go over the most important emails received overnight, as we have many clients overseas. I check my "to do" list from the day before and add further tasks based on urgency. I add new tasks to my calendar, which is already dotted with court/arbitration deadlines.

9.00am – new task. I write out the plan of action for the day while having a chat with a Director about the matters she is involved in. She informs me that there are due diligence searches to carry out for an upcoming ship sale. She wants me to check over the sale and purchase agreement and make comments on a clause. I add this to my list.

9.10am – getting started. I finish my legal research and advice on a new demurrage claim, which is due tomorrow. I had just finished translating some Spanish documents to serve with a statement of claim for the same Director in another charterparty dispute, so we have a quick chat about both matters over yet another coffee.

10.30am – advice. I begin to write my advice on enforcement of US court judgements in England and Wales, after carrying out the research earlier in the week. I send it off to the Director in charge of the file before it goes out to our clients, who are involved in a multi-jurisdictional charterparty dispute.

11:30am – catch up with a senior Solicitor about her matters. She is involved in a vessel grounding in South Africa and she has just returned from a trip overseas to take evidence. I get back to my desk and get a call from another Director. The opponents on our case have agreed a stay in proceedings, so it is now time to negotiate a settlement. I begin my review of the bills of lading, charterparty and deck logs to formulate our position on liability. We need more evidence, so I draft a request for documents to our opponents to better understand clients' settlement prospects.

12.30pm – lunchtime. As we currently have a hybrid working policy, everyone is in today for the "core day". I go for lunch at a nearby café with some junior Solicitors and we discuss all things shipping.

1.30pm – teams meeting with clients in Singapore. Our clients on another matter have got back to us with some questions on the call, so I start drafting instructions to counsel. This is a hire dispute involving a collision. There is a conflict of laws question, so we are instructing foreign lawyers to confirm our position in that jurisdiction. I draft my instructions and send them off to the Director for comments.

3.00pm – filing. A Director with whom I hadn't worked with yet asks me to file some court documents. I check the documents over and filing them with the High Court. The Director then asks me to report to clients and I draft a brief message for his review. Meanwhile, I get a message from another junior Solicitor asking to help out on a ship arrest as some documents are in Arabic; I add it to my list as I cross off the filing task.

3.35pm – urgent advice. I return to my desk and receive an email requiring my urgent attention; a Vessel is stuck at sea at anchorage and clients require urgent advice on next steps and whether to discharge the cargo in the port. The issue involves sanctions and a force majeure clause in the charterparty, but our clients may be liable for costs to their charterers if they delay in discharging the cargo. These tasks take priority as we need to advise promptly as every minute of delay counts. I start on my advice straight away and consult recent case law on force majeure, whilst also checking the sanctions position, which can change daily.

6pm – home time. I am about to qualify, so I finish off my training record and send it to my Training Principal for review. I log all my time for the day and note down the tasks to finish tomorrow. I draft a quick email to a Director about our upcoming overseas trip before walking home along the Tyne as the sun is setting, reflecting on my day.

8am – another day begins, but it will never be the same as yesterday.
Back to Careers